Do you want CRM software that is a perfect fit for your business? One that takes all its specifics into account? Thanks to our many years of cooperation with our clients, we can offer you a standardized solution for your line of business. The advantages of such
an approach are clear – you can start using the myAVIS® CRM almost immediately while reaping the benefits of expert know-how.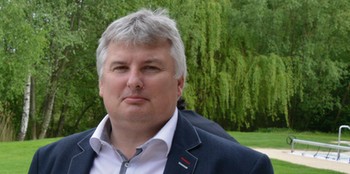 Sales Supervisor, TCHIBO SK
"The ShelfTRACK AI module pleasantly surprised me with its reliably assessed data, which was my prime concern when introducing the pilot project. We had to tweak the quality of the photos we took and pay attention during the initial "learning curve" for our products, but the result is well worth it. I am more than convinced that taking pictures of the goods and then automatically rating the images will save our sales representatives a lot of time, time they can then spend on activities with greater added value."
"myAVIS® CRM is a very functional
and supportive system that has fundamentally improved the information flow whilst also increasing our sales results. As concerns our distribution system, we are very satisfied with the cooperation with KVADOS. We deliver goods to 20,000 stores, so it is crucial that myAVIS® CRM is functional and reliable. It is very effective at dealing with any new business challenges."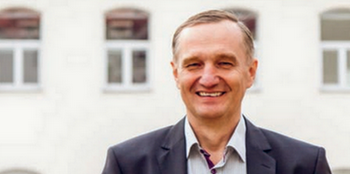 Regional Sales Manager, HENKEL
"KVADOS offered us just the service we needed. The myAVIS® CRM solution is an indispensable tool that allows us to organize a huge amount of information in a user-friendly environment and not get lost in it. KVADOS convinced me of the high quality of its products, but also of its ability to implement them quickly and professionally depending on its customers needs."
myAVIS® CRM – get your sales reps going
Give your sales reps an app that guides them through a sales meeting, all the way from preparation to reporting. With our CRM solution, you can start to effectively manage your sales, marketing, distribution and service activities whilst in the field. The processes and agendas are based on the sales reps' logic, which, together with gesture-based controls and clear graphics, makes the CRM system intuitive and even faster to use.
Reasons to switch to myAVIS® CRM
Save up to 20% of your sales reps' time. Visit far more customers with the same number of sales representatives.

Have 100% control over your sales team thanks to automated reporting for management.
We can install the CRM software within 3 months thanks to our easy configuration and proven methodology.

Maximize sales support for your products and process requests with zero errors.

You can even pay the operating costs in the form
of a monthly lease. No need to commit to long-term use.

Manage your sales teams across multiple markets
with extensive multi-lingual and legislative support.
Areas that myAVIS® CRM can resolve for you
Get a fully-fledged CRM system
for recording all customer activities and relationships. Have control over the optimum inventory on the shop floor, at the warehouse, the right goods on display, secondary placement or sales promotions. Have a better overview not only
of your products' purchase cycle, but also the data on competing goods.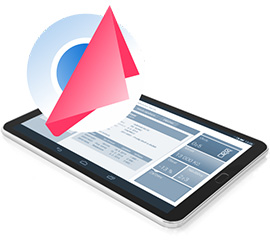 With a CRM software solution, you get a partner for the sale
and distribution of goods and sales support using marketing materials for catering establishments. React to market preferences according
to the current need: by setting up sales promotions, samples, promotional materials or catalogues. Make yourself visible all the time!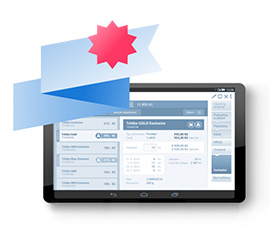 The myAVIS® CRM system ensures complete control of the point of sale, whether it is reporting the status of the stores according to planograms, the cleanliness of the point of sale or monitoring the competition. Make
the merchandiser an effective representative of your company.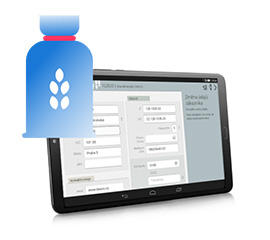 Apart from buying, you can also sell agricultural raw materials and products with the CRM tool. Its easy-to-use controls mean you can instantly check receivables and contract due dates. Simply retrieve information about the customer's potential as regards livestock and crop production and its volume.
We're here for you, whatever field you're in.
Do you sell flowers or household items? myAVIS® CRM will help you, and not just in retail. We know how to satisfy even the most demanding clients who have a range of specific requirements for individual customization.
The basic principle of the app is always the same – to support your sales and make your salespeople the best.
Key benefits of myAVIS® CRM
SALESPERSON
Every salesperson has a device that has a modern design, intuitive controls and full support in the field. This allows them to do flawless work with business parameters and opportunities. They don't have any administration and can concentrate solely on their work and the result.
PRODUCT MANAGER
Gets information about a potential customer or order in advance. Works together on business cases, is able to respond quickly to a customer need or problem. Has control over orders and has a major role in influencing the team's performance.
MANAGEMENT
The manager knows their team's real performance team thanks to regular reports to which they can react flexibly. They have up-to-date market information at hand and can monitor the development of customer requirements and orders, working with planning.
CEO
They have an independent report on the real work of the sales team. They can make quantitative and qualitative cost decisions based on real data. They get a stable and experienced sales team even in the current competition.